The Deadites will soon be attacking your local drive-in. Stock up on shotgun shells, Grindhouse is bringing back Sam Raimi's 1981 horror classic The Evil Dead to drive-in theaters all across America this summer. I am truly sorry for everyone else. This is one movie that deserves to be seen outside. I had the wonderful opportunity to see this back in the early 90s at our local drive-in. It is my favorite viewing of the film. Even better than the time at a sleepover when we got high and saw things trying to climb out of the TV.
Grindhouse is not wasting any time, as the first screening begins this Saturday, June 13th at Pride's Corner Drive-In in Westbrook, Maine. The company will soon announce more dates and locations for the weeks ahead. Although Grindhouse issued the wonderful 4K restoration last fall, complete with composer Joseph LoDuca's new score. They're keeping things appropriately vintage for drive-ins by releasing the original print.
Of course, if any venue wants to show the 4K of Evil Dead Reimagined, they said they will gladly supply it, so it depends on the individual drive-ins. So if one comes close to you, I would jump at the chance to see this classic in its original form. This movie needs to be seen while in the dark with nature as your only cover. Sitting in the dark, cool night breeze, watching a tense scene, and hearing an owl will send shivers down your spine. If you didn't know, I am a big fan of the drive-in. Not just for nostalgia, but for the added fear. Anyone can watch a horror film in a well-secured house with locks on the doors and windows. Being outside and watching it brings a whole new level of fear. My advice is to bring chairs/blankets(or a couch. I know my hillbilly is showing) and watch it outside your car. The dark revs up the scary on the screen.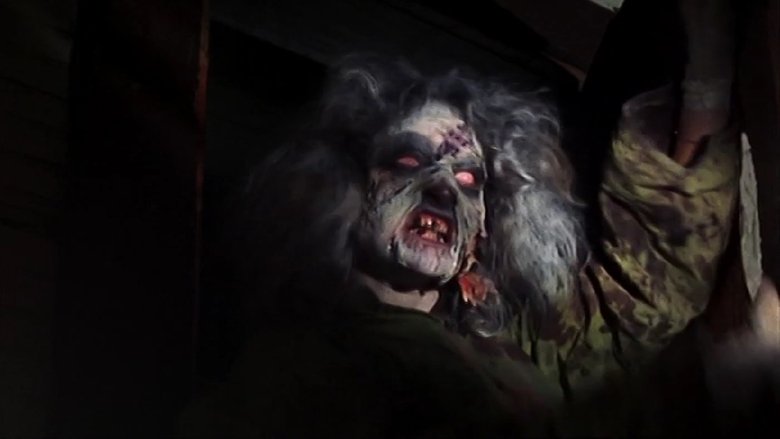 I know I will be on the lookout.
Share this article on:
---