Reebok releases Colonial Marine "Alien" Bug Stomper shoes
By RodneyHatfieldJr for Movies
In the spirit of the Reebok shoes worn by Ripley in James Cameron's Aliens, the shoe company has revealed a brand new limited edition pair for this year's Alien Day on April 26. For fans looking for a unique form of collectible merchandise from the James Cameron sci-fi action horror classic Aliens, Reebok has a surprise for you in the form of the Bug Stompers shoes.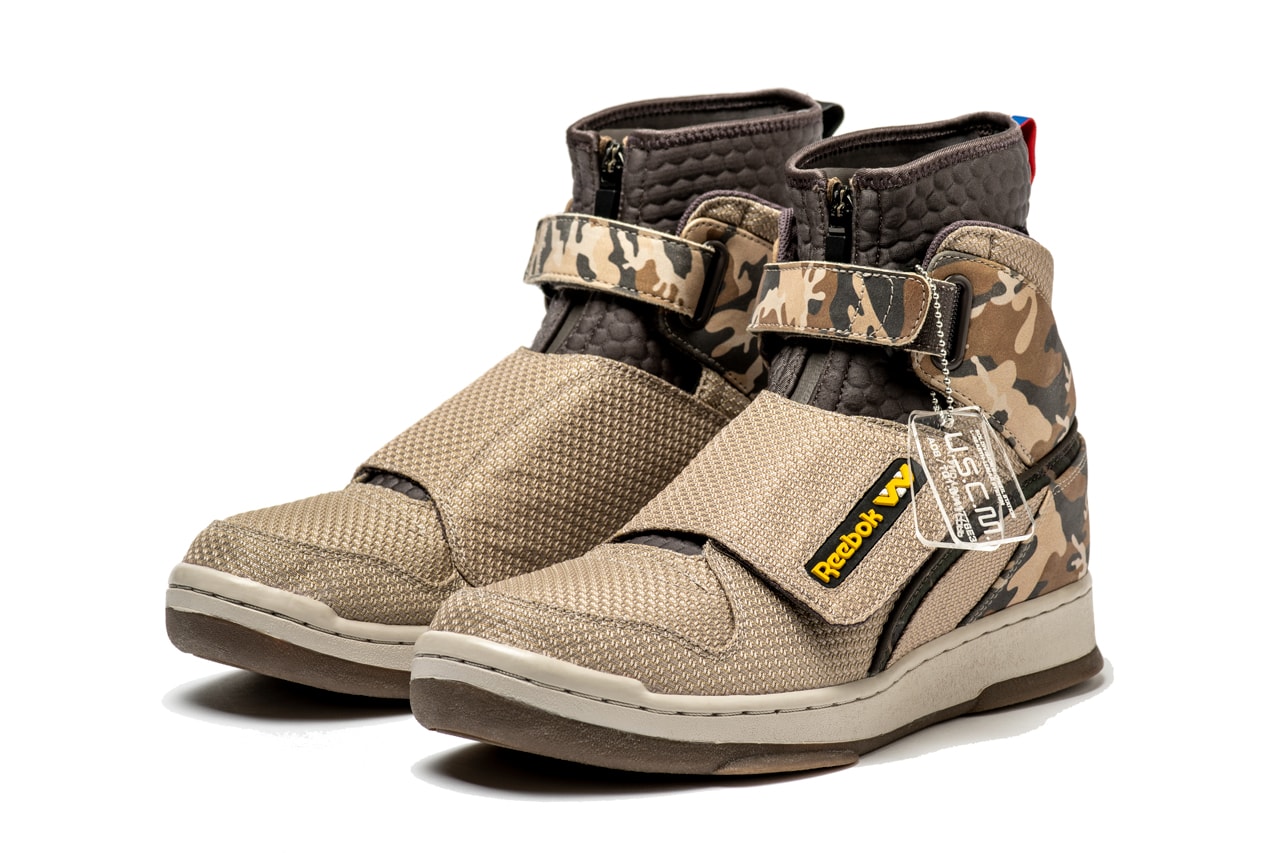 Reebok previously brought the Bug Stomper style to life with designs inspired by the Alien Queen and the Power Loader and now the latest the U.S.C.M. Bug Stompers look to be inspired by the Colonial Marines military garb, a color mix of light sand, black and sandstone. Bug Stomper label to give them an authentic vibe, with the upper portion of the shoe made of a supple, full-grain leather.
In addition to the Bug Stomper label, the shoes features the line "We endanger species" from the logo for the Bug Stomper dropship in the film and the googly eyes that were on the armor worn by Bill Paxton's Private Hudson.
Overshadowing a laundry list of meticulous design details that only buyers will enjoy, the sneaker features an array of notable and noticeable graphics and materials inspired by U.S.C.M. dropships and uniforms from the 1986 film:
Upper is designed with protective ballistic textile material.
Durable molded rubber window box replaces Reebok Union Jack with Weyland Yutani "W" logo.
Heel camouflage is an exact replication of the one-of-one camo pattern designed for the film's U.S.C.M. fatigues.
"Eyes on Your Back" motif on right heel reflects graphic on back right shoulder of Hudson's body armor.
Left and right sockliner feature "Death or Glory" skull and Weyland Yutani Corp logo with soldier number respectively.
Tactile molded neoprene booties feature replica U.S.S. Sulaco and U.S.C.M. Screaming Eagle patches.
Transparent hangtag replicates U.S.C.M. dog tags featured in the film.
Underside of right forefoot strap reads "Contents Under Pressure" as painted on back of Hudson's body armor.
The new shoes will go on sale through the Reebok website on Saturday April 25 just in time for Alien Day on Sunday and will be available for the price of £169.95, which for U.S. shoppers is in the range of $215.
I have one question. Are they acid proof?
Share this article on:
---