On this day in history, the man, the myth, the legend, Bruce Lorne Campbell was born in Royal Oak, Michigan in 1958. The son of Joanne Louise, a homemaker, and Charles Newton Campbell, who worked in advertising for 35 years then began teaching at nine colleges as an adjunct professor and was also an actor and director in local theater. Mr. Campbell began acting as a teenager and began making short Super 8 movies with friends. After he met Sam Raimi in Wylie E. Groves High School, the two became very good friends and started making movies together. Mr. Campbell would go on to attend Western Michigan University while he continued to work on his acting career. Mr. Campbell and Raimi collaborated on a 30-minute Super 8 version of the first Evil Dead film, titled Within the Woods, which was initially used to attract investors. And the rest as we know it is history.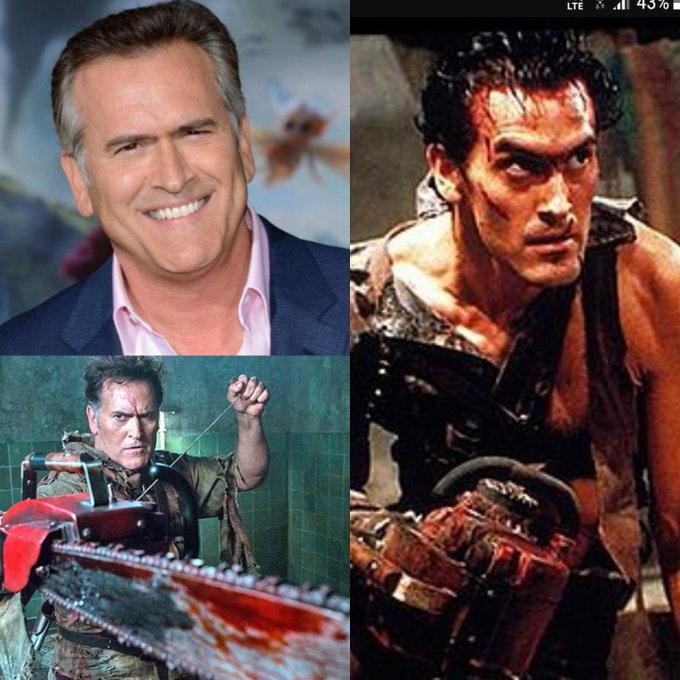 Best-known to fans for his roles in Sam Raimi's Evil Dead franchise. But we also know him from his cult appearances in Maniac Cop, Bubba Ho-Tep, The Woods, Waxwork II, Darkman, Maniac Cop 2, Intruder, Escape from L.A., Dusk Till Dawn 2, and Congo.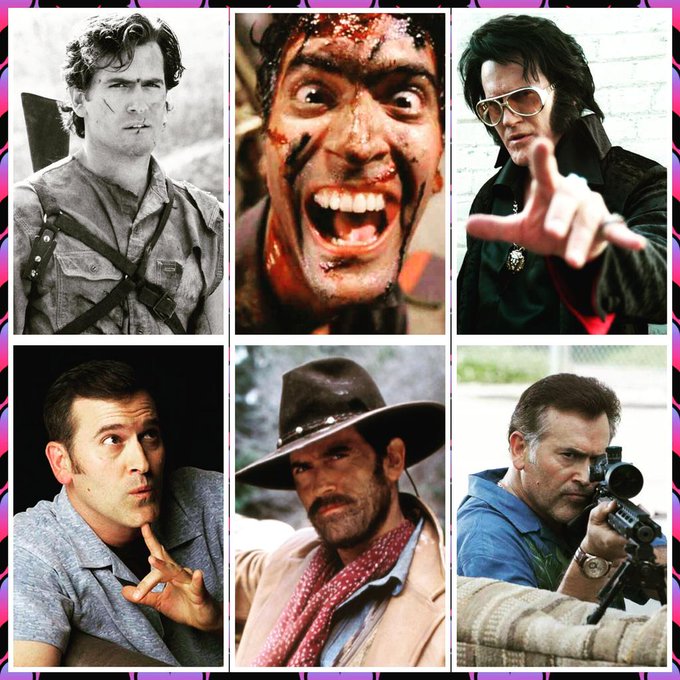 When Mr. Campbell isn't making entertaining movies, he can be found on dozens of classics TV shows such as The Adventures of Brisco County, Jr., Jack of All Trades, Hercules, Xena: Warrior Princess, Burn Notice, Fargo, Timecop, American Gothic, and of course he reprised his role as Ash Williams on the Starz's Ash vs. Evil Dead.
Having acted in over 120 different movies and TV shows, his catalog of characters is quite extensive. Bruce Campbell's talent is not just limited to acting for he is also a director, voice artist, producer, and author.
Due to unforeseen internet problems, we were not able to upload this yesterday.
Share this article on:
---