Do you want a great idea for a 3-day weekend? Have you ever dreamed of staying in a room inspired by a serial killer? What may sound like the stuff of nightmares for some people (or a dream come true for others), is now a reality thanks to one Colorado renovated hotel.
The Black Monarch Hotel is generating buzz after it was revealed that it has serial killer-themed rooms. And if that's not enough to peak your interest, lore has it that the former Gold Rush brothel and casino is also haunted. And the town is, furthermore, a host of a dozen other ghost stories. Horror, history, and paranormal, it's a trifecta for horror fans. Black Monarch Hotel is nestled in the mining town of Victor, Colorado, nearly 50 miles southwest of Colorado Springs.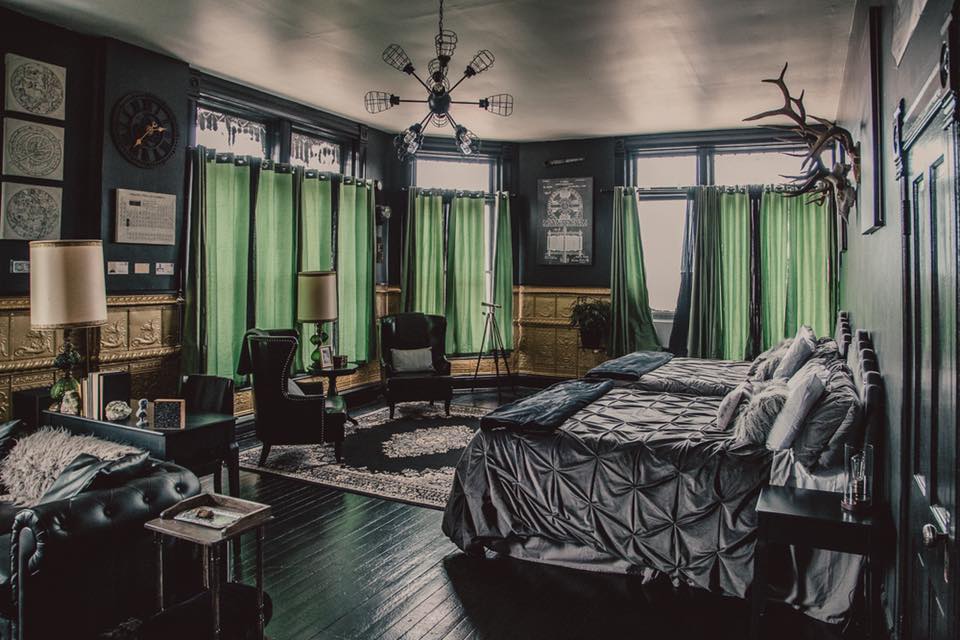 Initially built in 1894, it was a brothel for miners, with a saloon and casino in the bottom floor. The hotel was rebuilt following a fire in 1899 and is listed on the National Register of Historic Places. It is said that the ghost of a miner who died during a gunfight at the property still haunts the hotel. And some guests have reported being woken in the middle of the night by the sounds of women laughing or men screaming at each other.
Every room has a theme. One room is based on Countess Elizabeth Báthory, a Hungarian noblewoman who tortured and killed more than 600 young servant girls. Later nicknamed the Blood Countess, she has been labeled the most prolific female killer in history. She was also suspected of cannibalism.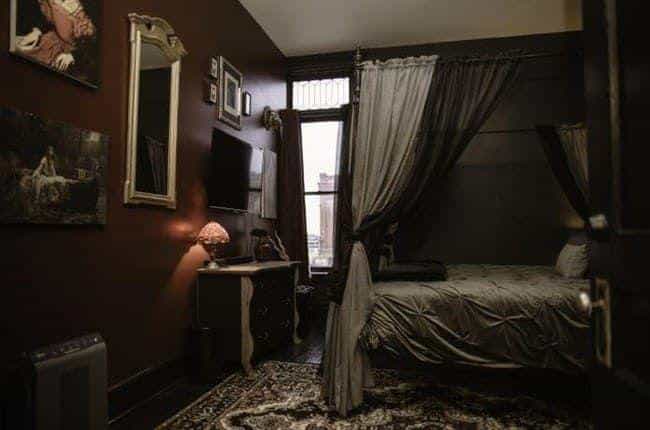 Another of the rooms was inspired by American serial killer HH Holmes, a hotelier who confessed to killing 27 murders but is said to have killed as many as 200. His victims were predominantly women, including his mistress and her child. Holmes even sold the skeletons of his victims to schools and medical labs.
Black Monarch Hotel also features the Nikola Tesla room in tribute to the American inventor who, according to town lore, originally wired the building himself.
Adam Zimmerli, the hotel's owner, and renovator, purchased the former brothel and saloon was amazed at how perfectly preserved it was from its 1899 reconstruction. Zimmerli picked out every piece that decorates the hotel, from the creepy art and authentic taxidermy hanging on the walls to the luxurious furniture and eclectic trinkets. The entire building has been decorated in green, purple, and black to fit its Victorian Gothic style. It features 15-foot ceilings and has preserved the original bay windows, ornate solid oak doors, tin ceilings, and hardwood floors. So if this interests you, then you can reserve a room on their website.
Share this article on:
---