When we thought the covid is finally getting under control, we are seeing spikes everywhere(but on the bright side, no one has the flu). And the result is things are getting closed down again. Naturally high on that list are theaters. But if you think the studios would suffer another break, think again. This being December, it's customarily a time for family-friendly entertainment and yuletide cheer. Well, it is, but we are also getting horror too.
So I thought it would be good to run down all the less than cheerful horror movies coming out this month. I will try to keep them in order, but probably not.
Thirst
Icelandic vampire thriller, on DVD and Digital. It's a story about a young woman accused of her brother's murder, who turns to a creature of the night to bring him back from the dead. It came out on the 1st.
I haven't watched it yet, so I have no idea how it is.
Anything for Jackson
A supernatural thriller about grandparents who kidnap an expectant woman and try to possess her unborn child with the spirit of their deceased grandson. Came out on the 3rd.
Nope haven't watched it. But it is on my list on Shutter.
Castle Freak
This is a remake of Stuart Gordon's Lovecraft adaptation Castle Freak. I think it was better than the first one for the fact they dives into the background of Lovecraft. It came out on the 4th.
Just finished watching it before writing this. Liked it and would recommend it.
Freaky
A slasher riff on Freaky Friday starring Vince Vaughn is on VOD. Also arrived on the 4th.
I really liked it. A solid black comedy. It gave me a Happy Death Day vibe.
What Lies Below
It's the story of a young woman whose mother's new, ideal fiancé might very well be an aquatic monster in disguise. It also arrived on the 4th.
I haven't watched it either, but plan on it this weekend.
Smiley Face Killers
A story behind an actual serial killer conspiracy theory, It stars cult icon legend, Crispin Glover, as the mysterious figure at the center of it all. VOD on the 8th.
Going to watch it because of Glover. I watch everything he has ever been in.
Songbird
The story of a world ravaged by martial law and strict quarantines during a pandemic. It debuts on PVOD on December 11th.
Sounds more like an action romance than anything else. I might watch it when it comes to a free service.
Breaking Surface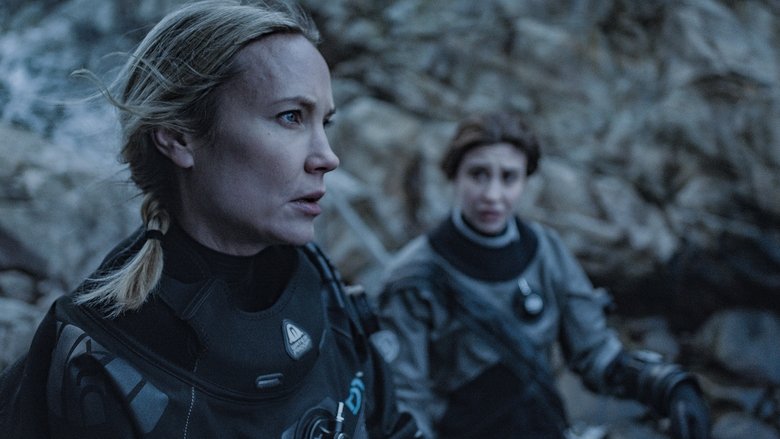 A survival thriller about two sisters and lifelong divers, who face life-and-death disaster when one of them becomes trapped under a fjord. It comes out on December 15th.
And everyone with Aquaphobia says 'hell no.'
Hunter Hunter
A hunter trying to protect his family from a rogue wolf. Premieres on the 18th.
I'm going to watch it. I am a sucker for a man vs nature movie.
Breach
A sci-fi monster movie. A crew of an "Ark" flee a pandemic and also have to fight off a shape-shifting alien in space. it comes out on the 18th.
Share this article on:
---