Before we begin let me say, there will be NO REAL SPOILERS other than what we already knew. I hate spoilers and do not like to post spoilers (unless I give a large jump between announcing spoilers and the genuine spoilers). So read on without worry.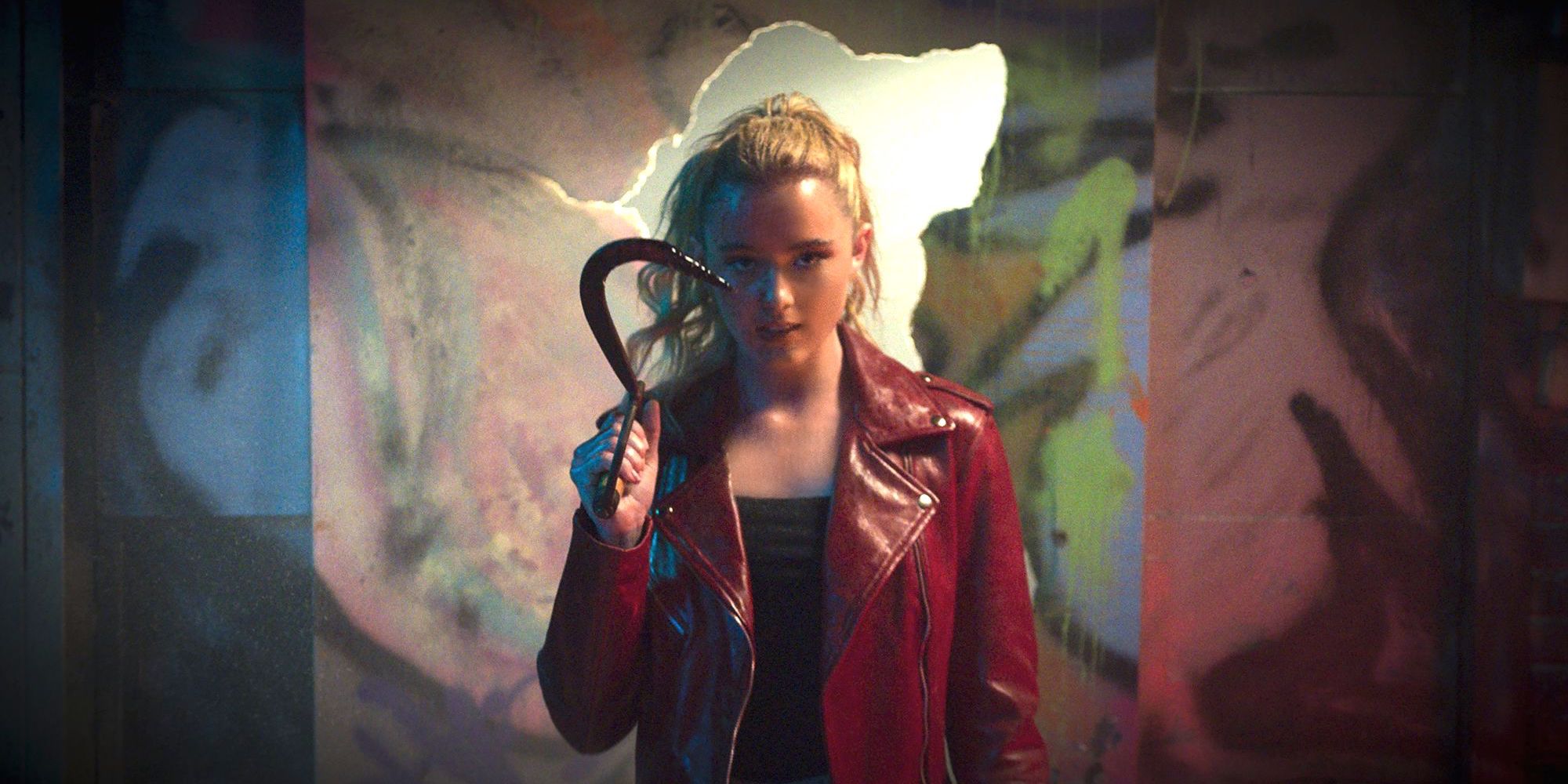 Freaky is a retro 1980s slasher homage that would fool you into thinking it was the genuine article. A solid 101 minutes of a classic story of body-swapping with horror stirred in. Its premise is the classic Freaky Friday children's novel (that was made into different very popular movies) but with a horror twist.
Originally titled Freaky Friday the 13th, which would have been a fun horror reference. But for some reason, I could not find why they dropped the Friday the 13th. The R-rated horror dark comedy does its best to live up to both designations. The opening prologue plays like a Scream homage. Writer-director, Christopher Landon (Happy Death Day, the Paranormal Activity franchise) creates a pitch-black horror-comedy about a slasher, a senior, and the brutal truth about high school.
When seventeen-year-old Millie Kessler (Kathryn Newton, Blockers, HBO's Big Little Lies) is just trying to survive the bloodthirsty halls of Blissfield High and the cruelty of the popular crowd. But when she becomes the newest target of The Butcher (Vince Vaughn), her town's infamous serial killer, her senior year becomes the least of her worries.
When The Butcher's mystical ancient dagger causes him and Millie to wake up in each other's bodies, Millie learns she has just 24 hours to get her body back before the switch becomes permanent and she's trapped in the form of a middle-aged maniac forever. The only problem is she now looks like a towering psychopath who's the target of a city-wide manhunt while The Butcher looks like her and has brought his appetite for carnage to Homecoming.
With some help from her friends Nyla (Celeste O'Connor, Ghostbusters: Afterlife), fabulous Joshua (Misha Osherovich, The Goldfinch), and her crush Booker (Uriah Shelton, Enter the Warriors Gate), Millie races against the clock to reverse the curse while The Butcher discovers that having a female teen body is the perfect cover for a little Homecoming killing spree.
In a nutshell, it has the backdrop of an 80s teen movie, with the blood and campiness of an 80s horror movie. It combines just the right amount of both to give us a solid slasher flick. Vince Vaughn is not who I think about when someone says horror film. But he pulls it off well. So if you are looking for a decent movie to watch, then Freaky might fill that need.
Share this article on:
---