Huge news for Dexter fans. We are getting a one-shot 10 episode limited series.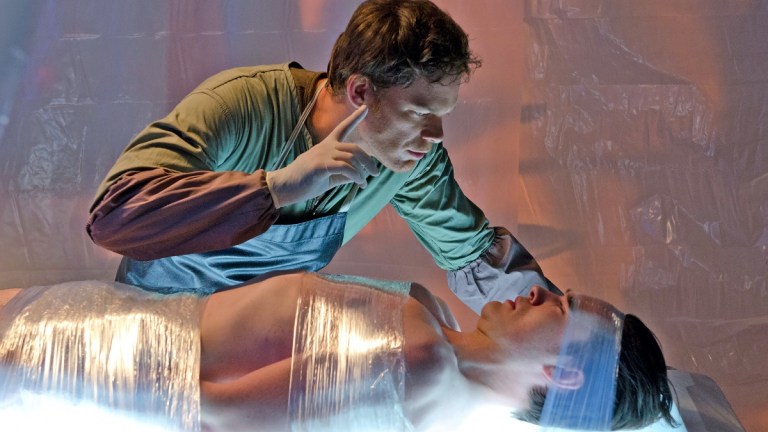 Some were angry over how the series ended(because he is an antihero). After eight seasons, when all is said and done, Dexter Morgan (Michael C. Hall) doesn't die, and he isn't caught for the vigilante murders he's committed. The serial killer who only kills other killers instead leaves everything behind and exiles himself from the world. Because of that, some fans view it as one of the most frustrating TV finales of all time.
On Wednesday, Showtime announced that the network is reviving Dexter for a 10-episode limited series that will "once again bring together" original star Michael C. Hall and Clyde Phillips. The revival will begin production in early 2021 "with a tentative premiere date in the fall of 2021," according to Showtime. Further details, including casting and plot information, have not yet been revealed.
The original series premiered in 2006 and ran for eight seasons before ending in 2013. A revival is certainly exciting for fans of the show, as Hall's Dexter Morgan seemed to have adopted a new lifestyle following years of killing in the series finale.
For those who have not familiar with the series, then stop reading. Dexter is a serial killer who works for the police department that hunts down and kills serial killers. The controversial ending saw Dexter — who had originally planned to flee Miami for a fresh start with his love and fellow serial killer Hannah McKay (Yvonne Strahovski) and his son Harrison. Then his reacting to his sister Debra (Jennifer Carpenter) being shot while she was in pursuit of another serial killer named the Brain Surgeon. The incident left Debra on life support in a hospital. Dexter then killed the Brain Surgeon before taking Debra out of the hospital and off of life support, moving her onto his boat, the 'Slice of Life'. With his sister's dead body, Dexter sailed out into the water as a brutal hurricane touched down. He later dumped Debra's body. Meanwhile, Hannah was seen boarding a plane with Harrison. It was later revealed that Dexter's boat was found destroyed, and he was presumed dead. However, just before the credits appeared, viewers see what appeared to be Dexter working as a lumberjack in an unknown location.
That is a great open ending to the series. And now we get a new installment. Great news for us.
Share this article on:
---