Tremendous news from Paramount Pictures. When I say that, I mean some of you will like it, others hate it or are indifferent about it. Regardless it's still big news.
First the good news; filming has wrapped on the new Scream film, which means we're one big step closer to the return of Ghostface and the gang.
Now the bad news. Spyglass and Paramount Pictures also announced the release date. Worldwide on January 14, 2022. Pretty much about one year and two months away. I'm guessing they are making sure the pandemic is over to make sure they make all the money they can.
Now for the WTF really news. The official title is going to be, Scream. Like the original. Son-of-a, I guess that is the new trend. Merely name everything the same and then you have to look at the year it came out. Utter nonsense. I didn't like it with Halloween, and I don't like it now. I think it is lazy and confusing. Here is an idea, move Ghostface to where it snows and have the movie happen during the winter. We can call it "Ice Scream". At least I won't have to make sure I include the date so people are not confused about which movie I am talking about. Why this was not called 5cream is beyond me. Come on Hollyweird buy a dictionary.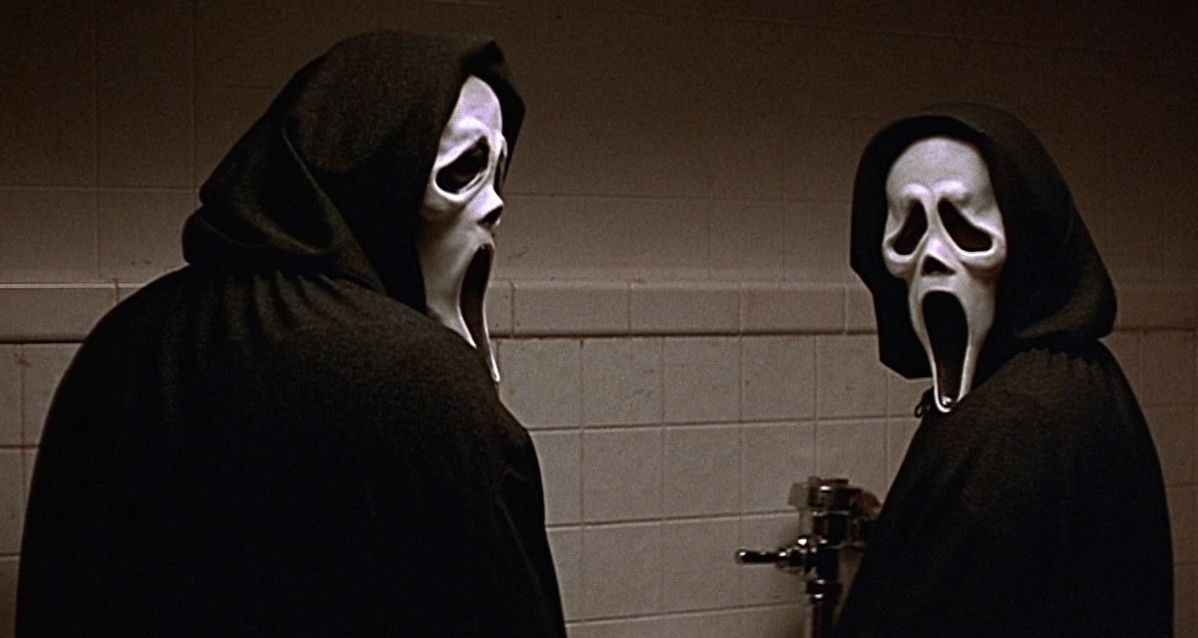 I can see why they planned a January release. January is considered a "dump month" for movies. However, you have to remember that the first three Scream movies were released in December and February, with Scream 4 being the odd duck and coming in April of 2011. So it is nothing out of the ordinary. I regard it as something to look forward to in a month of usually 2nd and 3rd rated films.
With all the secrecy surrounding the movie, I doubt we have a trailer or even pictures released till late spring or even summer. What we do know is that it stars Neve Campbell as Sidney Prescott, David Arquette, and Courteney Cox who will return as Dewey Riley and Gale Weathers. New cast members Jack Quaid ("The Boys"), Melissa Barrera ("In The Heights"), and Jenna Ortega ("You"). Marley Shelton is also returning as Scream 4 character Deputy Judy Hicks, Dylan Minnette (Goosebumps), Mason Gooding (Let It Snow), Kyle Gallner (Ghosts of War), Jasmin Savoy Brown ("Love") and Mikey Madison (Once Upon a Time in Hollywood). Scream is being directed by Matt Bettinelli-Olpin and Tyler Gillett of the filmmaking group Radio Silence (Ready or Not, V/H/S) from a screenplay by James Vanderbilt (Murder Mystery, Zodiac, The Amazing Spider-Man) and Guy Busick (Ready or Not, Castle Rock).
That is all of the information we know about the new movie. We will be getting more as the months roll by. So keep an eye out for it.
Share this article on:
---